If you ask most gentlemen what they're looking for in a provider, they'll respond with personal preferences regarding physical appearance and service. But beyond that, for many, the most important feature in a provider is discretion. A referral-friendly provider understands your need to be discreet. She knows that you have a life outside of the "hobby," and that protecting your privacy is very important to you. You want to be able to play and have fun, without worrying that your adventures may come back to haunt you later. For the provider, your discretion is important to her, too. She also has a life beyond this little world, a family and friends, sometimes even another job. Her privacy is very important to her, as well.
Choosing a referral-friendly provider means that you are dealing with a lady who respects privacy. She uses referrals as a way of screening her clients, often instead of gathering more personal information that could be compromising. Additionally, knowing you are seeing a referral-friendly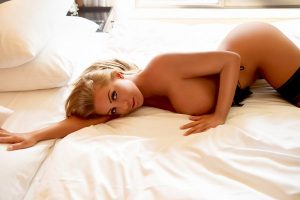 provider means that, down the road, should you choose to see another lady, the referral-friendly provider will be happy to give you a reference. There have been stories of gentlemen offering a reference, only to have the lady berate the client for not choosing her, or to offer him discounts and the like to come see her instead. A referral-friendly provider will not do these things. She will gladly tell the other provider whether or not you are a gentleman, and if she would see you again or not. She will not share intimate details about you or the time you spent together.
In other words, a referral-friendly provider has respect not only for you, but for her colleagues as well. She is a woman who conducts herself in a professional manner, recognizing that this is a business – a personal business, but a business nonetheless.
Knowing you are dealing with a professional is important. For if she is professional in her dealings with her colleagues and her initial contact with you, you can expect that she also recognizes that this is a service-oriented business. She will provide excellent service, and hold herself to higher ethical standards.
Just as you expect the best in your business, so too does the referral-friendly provider. And you can count on her to be discreet, upstanding, and provide a quality experience.