I had to laugh when one of my long term friend/client said this to me, "Ciara- I forgot, you have your PHD In hooking. "
Well you are god damn right I do. I still have as much fun as an escort as I did when I got into this biz 10 years ago. Sure, its changed alot since then, however, if you do things the same ole way- you can change the industry- never let the industry change you. I've screened before girls knew even what screening was. You men get angry when your needs or wants arent delivered. I get angry too. Why ? How do I know ? I have many men that email today, from 10 years ago til now. They tell me their gripes, their concerns- who did what , where when and how. I own a providers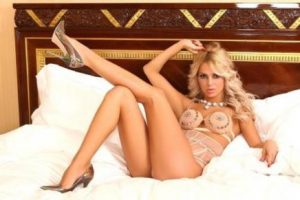 only board, with many national girls. Because of my 10 years, I speak to over 3,000 girls on a regular basis. they call me. They write me. They send things still after retired, They keep in contact with other girls. I know everything thats going on from Albany NY to Anchorage Alask- From Buffalo NY TO Burbanks California. From Illinois to Ireland . ( THanks to annemation and Anneke ) God love them both !!
Anyhow our first lesson is going to be Advertising and how loosely things are thrown around in this industry. No one is guilty of any of these things here of course. A fine bunch of girls that are honest and true to the Adult Industry.
Many girls get mad cause men want something they dont offer
Men get mad cause girls should be offering stuff they want
girls get mad
men get mad
Let me tell you why
Retired means
You are retiring- retiring means.. you are no longer going back to this and moving on to better things. Many girls have set this up as a REAL business. They retire to far off lands/ states and live off their escort earnings. This is what retired people do. They live off of their pensions etc.There is ALOT of money to be had if you work your business the right way. Some escorts retire writing books, living on their profits from that as well as the millions they have saved escorting. Me. I made over 100 grand last year doing this part time.. Its not hard to make a million at all. Especially when full time and you run your business right. No man cares about your Gucci shoes or Prada handbag.. Really, i swear. Get your crap from Target and live like a normal person .
Quit
This means you QUIT. Not a marketing scam to make men see you cause its your last week or month as an escort. It gets funny after a while and we hate seeing it a year later. It gets rather annoying
Hiatus
If you are taking a break, you are not quitting or retiring, you are just on a little break. Hiatus does NOT mean someone got busted- someone is scared- someone had too much competition- Haitus means we have lives outside of this , and some girls just cant juggle both. Don't be an ASSHOLE when a girl states she is on hiatus. She isn't around to be your personal robot.
UTR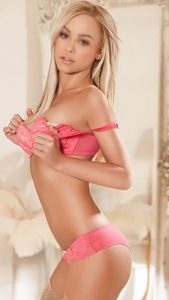 Many girls say they are going UTR… hahaha.. But they leave their sites up, their reviews, and keep their regulars… and only advertise once every 4 months. What UTR really means, is, you have NO reviews, you have NO SITE… and no one knows who in the hell you are. Its all word of mouth from one guy to the next. This is what UTR Is . ( I remember when I was UTR 12 years ago. I told the man to pay me, that I was an escort. He told two friends they told two friends- and before I knew it, i was a UTR escort. Men would call me with my password Id give to the man before. ( It was always a fruit, but always changed for every man) "If you want to tell guys about me, tell them to call me and the password is kiwi".. thats an example.
Low profile
Low profile is NOT being indexed on 20 million sites and having 8 different chat devices and 8 different reference/web pages. It means you are low volume- low key. Not many people know who you are cause you wish to remain not so busy . you only see one client a day or week. Some men want to see woman that are like this.. Not with their face plastered all over every dating site/escort mall there is.
If you are GFE
Girlfriend experience- YOU KISS.. This is what a girlfriend does and this is what men are looking for being that they chose you as a GFE. The kissing the cuddling. If you are not an intimate person. YOU ARE NOT GFE- Bad breath on a man- keep some mints on you- afterall , you make over 20 grand a month. You can afford them. (if you dont make over 20 grand a month, or even over 10 grand a month- you are doing something wrong. If you dont kiss because of the intimacy issue. then YOU ARE NOT GFE !! You arent anything. Get the word GFE out of your ads/sites/etc. You are an escort or a companion or a provider. You dont have to say what kind you are.
Full service
This means you allow sex AND oral- This does not mean one or the other.
Massage therapist
you DO NOT OFFER rub and tugs for the love of god. Advertise as a FBSM provider. This is full body sensual massage.
PSE- Porn star experience
It means a man is expecting you to be a real live porn star. Or to at least act like one- This means you do everything the girls do in the movies. You suck, you lick, you swallow you do greek, you do everything there is. This does not mean because you talk dirty and are somewhat kinky that you are PSE. My friend DawnFoxx.. These are total PSE !!! Or NetMichele or MikiTheMilf. These are just my favorites that come to mind
Porn star
This doesnt mean the personal movies your husband took of you 10 years ago. Or the ones your boyfriend just took last week from his 250 Sony Camcorder he bought off of Ebay. This means a company is carrying you and you work for them. This means your videos are distributed nationally.
Model
NO YOU ARE NOT A MODEL because your photographer took a set of photos and you gave him 200 -300. You are not a model cause your pics are on One model place. You are a model that is hired into the modeling industry and you are in magazines. REAL ONES.. Not bullshit internet magazines- You model nationally and worldwide for famous companies or Modeling agencies.