I found myself in my room downtown longing for some contact and companionship. I have always been a fan of internet porn and recently came across a series of escort sites. So many of the women looked simply beautiful and I found them to be very intriguing. Here I was alone in a downtown Philly hotel and instead of just surfing, decided to take the plunge and interact.
I have never been with an escort before so I did not really know what to expect. Some chatter on the boards about some escorts is pretty negative and some is wildly positive. I was hoping my first escort experience would be the latter. It was.
I called a provider who I had researched through a popular board. Her name is Janis and her site mentioned she takes first timers. She had some time and after providing my work reference and faxing a copy of my DL, Janis called back and said she could meet in two hours. Needless to say, I was very excited.
Two hours later, there was a knock on my door. Janis is a gorgeous red head with blue eyes and about 30 years old. She is fairly tall (5'8") with a nicely curved 130 lb body. Wearing a blue halter top and white skirt, Janis was quite stunning. And her perfume was totally intoxicating. Upon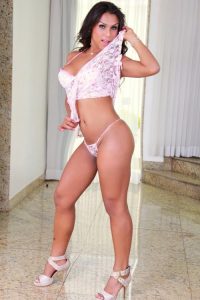 entering, she gave me a soft kiss like we had known each other for years and years. She noticed the donation on the table and we sat down together on the bed and chatted for a bit.
After a little while, we both realized our chemistry was in close sync. Janis began to stroke my knee and asked me to get undressed, which I early did. She danced for me and did the most exquisite strip I have ever witnessed. She has an amazing way of moving her body.
I laid on my back and she started a fantastic massage. She sat down beside me and began at my legs. Her caress was wildly exciting as her hands moved upwards and paused at my dick. Janis leaned down and gave my dick a nice slow lick. She continued her massage working further up. Janis straddled me and sat on top of my stomach as she massaged my chest. Her cute ass felt fantastic on top of me. I reached up and massaged her tits. While her nipples are small, her tits are impressive. While not massive, they are certainly enjoyable.
Janis leaned down to kiss me. We began slowly and built to some of the most out of this world French kissing I have ever experienced. She then sat back up and turned around with her back towards me. She put on rubber and then and then was straddling my rod, which she rode at first slowly and deliciously. After a while, I came like an explosion.
She climbed off me and we continued to massage each other. After a while of this, she gave me one of the best blowjobs I have ever had. I also was dying to fuck her tits and she told me she'd love it. I straddled her and rubbed some oil on her fantastic tits. I placed my rod between them and she pressed her tits together around my dick. I rubbed it slowly back and forth until I could hold back no longer. I was about to climb off but Janis wanted me to massage her tits. So I sat gently on top of her belly and rubbed the sweet coconut oil onto her and played with her nipples. It was extremely sensuous.
After cuddling for a while, we took a shower together. Overall, my time as completely fantastic.