I hated working at Dirty Dan's. For being in San Diego it really was an unscrupulous place. Dancing in a club near to the border in a big city was tough, there were lots of dangerous drug traffickers and other seedy types targeting you. The manager of the club himself was on peroll ,the dancers were all cutthroat bitches.The valets were dirty men who offered to eat your pussy for free for you, yeah ok. The clients were dirty and lewd workmen and lecherous perverts jerking off. This was nothing like Tucson and I was tired of dancing for dollars.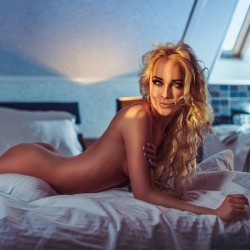 One night I lie in bed dreaming of frequenting all of the fancy coastal restaurants Nik and I drove by . I wanted to wear all of the clothes in all of the expensive stores and I wanted to experience a different lifestyle.One like these shiny rich SOCal kids did, driving around on daddy's money. One free of stripping and cocaine, one full of love and glitz and glamour and passion and sexiness and material things I hadn't had yet..I wanted to be catered to by everyone and I wanted to cater to others and I wanted everyone's attention. I jumped up out of bed and walked the Spanish tile hallway to Nik's room where she lie floating around in the garden tub. Rob Thomas and Santan's Smooth was coming out of a cd player on the toilet and she was shaving her legs. "Lets figure out a way to make money off of all of these rich guys down here " I said. She laughed and said , " What are we going to do, put a profile up on AOL?"
Two days later I lie in the sun in a lounge chaise by the apartment complex's magnificent arrow shaped pool. I raised my designer sunglasses and peered down my long thin body at my toe nails, which had recently been painted into a french manicure frivolously dusted with gold and "diamond" flakes. I smiled, noting the way the sun reflected off the shiny surface of the nails and thought life was just like that.You had to shine to get attention. It was a shame I hadn't lived like this before .I liked the way the designer glasses slid back down onto my face with the weight of something good, that has "good stuff" heaviness and bears a sexy and sophisticated name in bold letters for all to see. I had a two piece Versace silver bikini on I had purchased in Ocean Beach.I took a huge breath and stood up and walked to the waters edge, watching the sun dazzle off the small clear blue waves lapping against the edge. I dove in head first and swam arm over arm to the other side, and paddled on my back to return to my lounge. Dripping water I dried my hair on a towel and thought smugly how great I was and this was, how many men had answered my profile and lined up to see me.
I couldnt believe the guy in the 100 thousand dollar Mercedes would take me to lunch on the Pier and give me several hundred dollars just to sleep in the bed with him all night at a resort in La Jolla, or that four men a day could come over and pay me to love them. I felt great loving them. I din't feel bad about it and it could remain my secret. I dropped the towel and reclined back in the chair, Miss California sunshine. All coutured and coiffed now I shuddered at the waif I had been before. I had so many appointments with men I was thinking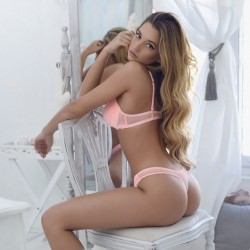 everyone wanted me and it was a shame I would have to leave all of the San Diego guys behind for awhile, and Nik too. In two days, I was leaving for St Croix. I met this guy online….he had a picture dining with Joe Jackson and was a famous scientist and had a house in Christiansted I could stay in. He really did , with three hundred feet of private ocean and many odl sugar mills. And get this…. he would give me 3,000 a week to do as I pleased. I just had to be with him and only him. I thought of swimming on that glorious private beach of his and imagined many men would want me but couldn't have me. I would live in this mansion on the shore and get this guy to fall in love with me, i would use my charm , my body. I would go places and have things and meet exciting people. I could hardly wait.Squinting in the sun despite the expensive shades I had on, I leaned over and reached under my lounge chair and pulled out my notebook, shook the water off the cheap plastic cover. Feeling a new chapter in my life beginning, I picked up the pen and started writing……
"Young hearts are Migratory birds"
We can make fantasy reality
it isn't that hard to imaginev
Pleasure upon pleasure
flesh against flesh in erotic fashion.
I am clay ready to fulfill your will,
just mold me in your attraction.
I am young and restless, full of passion within
the world is now a playground
where I can love and sin.
So if you take me
don't take me seriously.
Because if you love me,
you're going to miss me.