Like most other groups, escorts and hobbyists have their own unique set of abbreviations. Some expressions would be a big mouthful to speak of completely. Using these makes conversation quicker and easier. Having an understanding of these escort acronyms will help your communications.
AAMP – apartment asian massage parlor
AGENCY – a business who hires, manages and makes available a group of escorts
Analingus – licking the anus
Asian – same as analingus
Asian cowgirl – woman sitting on top, squatting and facing you
ATF – all time favorite
ATM – ass to mouth
Bait and switch – a different provider than the one agree to
Bareback – sex without a condom
BJ – blow job
BBBJ – blow job performed without a condom
BBBJTC – blow job performed to in mouth completion without a condom
BBBJWF – blow job performed to completion with cum going into face
BBFS – bare back full service
BBW – big beautiful woman
BDSM – bondage, discipline and sado masochism
BLS – ball licking and sucking
Butter face – "everything is good but her face"
CBJ– blow job performed with condom : covered blow job
CFS – sex with a condom : covered full service
CG – woman sitting on top facing you : cowgirl
CIM – cum in mouth
CL – web site : craigslist.org
CMD – when pussy hair matches head hair : carpet matches drapes
CMT – a professional massage therapist who is certified
COWGIRL – same as CG : woman sitting on top facing you
COVER – rubber, condom, prophylactic, trojan
Cups of coffee : releases
DATY – eating her pussy : dining at the Y
DOGGIE – woman on hands/knee with man behind
DOUBLES – two women and you : threesome
DDE – doesn't do extras
DDG – stunning : drop dead gorgeous
DFK – deep french kiss
Facial – cumming on partners face
FBSM – full body sensual massage
FIV – finger in vagina
FOB – just arrived in the US : fresh off the boat, usually Asian
FS – bj and sex : full service
GFE – girlfriend experience : usually includes BJ, CFS, DFK DATY and massage
Greek – anal penetration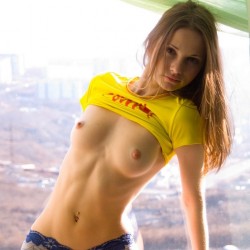 GS – play involving urine : golden shower
Hat – rubber, condom, prophylaptic, trojan
HM – high mileage
HWP – proportionate height and weight
Incall – hobbyists goes to provider's designated place
Interpreter – same as hat, often used in reference to languages
Italian – rubbing dick between her butt cheeks
Languages – refers to Greek, Russian, Asian, etc.
LE – law enforcement : ellie
MILF – expression describing attractiveness of mature lady, "mom I would like to fuck"
Mistress – dominatrix, woman who provides BDSM
Mowhawk – thin strip of pussy hair, usually rectangular
MP – massage parlor
Outcall – provider comes to place hobbyist designates
OWO – oral sex performed without a condom
PSE – porn star experience
ROB – dishonest provider : rip off bitch
Reverse Cowgirl – woman sitting on top of you facing away
Reverse massage – hobbyist massages provider
Russian – man sits on top of woman and rubs dick between her tits : Pearl necklace
Shill – someone posing as a satisfied customer, usually writes reviews
SO – significant other
Chicago is one of the best places to enjoy escorts. There are providers who are fluent in many languages, GFEs, PSEs, agencies, etc. There are also a great many visiting escorts in Chicago at any given time. In Chicago, you can have just about any experience you desire.