Everybody has to start somewhere and this hobby is no different in that regard. If you learn a few things right off the bat, your beginning experiences will be that much easier and enjoyable. Certainly some of these practices will be obvious to you and perhaps some will not be so obvious. Just the same, it is never a bad idea to reinforce what you know.
References
Most providers will want a reference from at least one known provider. If you have not yet been with one, it will be necessary for you to find a lady who accepts first timers. Another option is to obtain a RoomService membership. Either way, be prepared to supply a work phone number and identification. LE is always at work and it is important for a provider to verify as well as possible that you are a hobbyist, not an officer.
Selecting a lady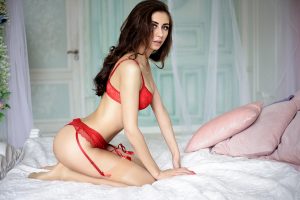 No doubt there is quite a smorgasborgh to choose from and there is a fine lady consistent with your desires. Chicago is home to a vibrant escort community with many independents and escort agencies. The web has directories such as this one, you can look on Craigslist and even the telephone book has listings (agencies). Once you have a lady in mind, see if you can find a review. Just as much as the lady will check you out, you should try to do the same. Many ladies will have reviews on resources such as theeroticreview.com and bigdoggie.net. These reviews are completed by other hobbyists who really know what they are talking about. While not perfect (people's views are subjective), the reviews are usually carefully completed and thoughtfully filled out. It is also a positive if the escort has a web site. A web site that looks like consideration went into it and is hosted on here domain (not geocities, freewebs, etc.) suggests she is not a rip-off add and is more likely to be believable.
Contact
It is important to find out all of the ladies' preferences BEFORE contacting her. Often a web site will have the necessary info for you (i.e.… time available, what she will or won't do, rates, incall or outcall or both, etc.) DEFINITELY take time to look for and READ this information before placing a call. Often the lady has a cell phone and is charged for incoming minutes and reading this available information is considerate will save you both time. Often a lady prefers initial contact to come via email. If this is that case (it will usually say so on the site or the ad), observe this and send your correspondence via email.
When you do contact her, don't ask about specific acts. It is illegal for explicit activities to be offered and discusses in a monetary context. Things such as massage, GFE, Greek, etc. will usually be cited in the web site, ad or review. You are pursuing companionship and what happens beyond that is between two consenting adults. Also, do not attempt to negotiate on price. You are not attending a Bahraini Seouk arguing for a lower price on a set of camel shoes. Please be respectful of everyone's needs. If her stated price is too high for your budget (perfectly understandable), find a provider who is "in range".
The Meeting
Much of this will be obvious but it never hurts to reconsider.
Be on time
Good hygiene goes a long way
place the envelope containing the donation quite soon after arriving on a table, nightstand, etc.
Don't expect additional time
Politeness and friendliness goes a long way
With these things in mind, you are bound to have a fantastic time. A lady appreciates a guy who is respectful of her needs. And when you demonstrate this consideration, it is very likely she will do an outstanding job looking after yours.